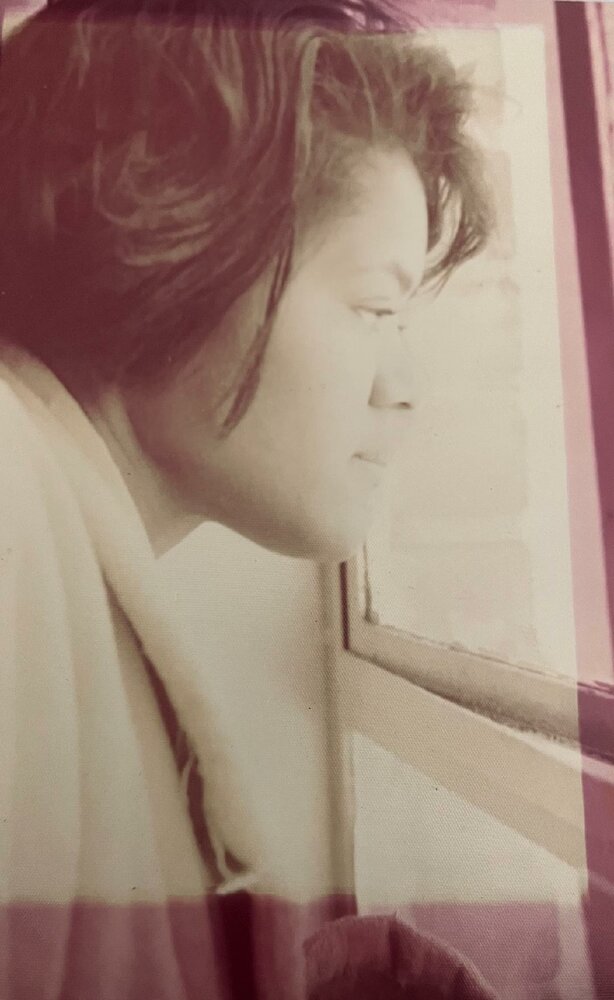 Obituary of Audrey Brown
Please share a memory of Audrey to include in a keepsake book for family and friends.
Audrey Brown entered into rest on Friday, August 4, 2023.
Visitation will be at The Riverdale Funeral Home, 5044 Broadway New York, N.Y. 10034 on Thursday, August 10, 2023 from 9am to 11am.
Interment will be at Calverton National Cemetery,210 Princeton Blvd., Calverton, NY on Thursday, August 10, 2023 at 2pm.
A Tribute from our family:
In so many ways, Audrey was our glue: The devoted wife, the fiercely protective and nurturing mother bear, the oldest and unconditionally-loving sister, and the ultimate aunt: the type of aunt that was always there when you needed something, supporting you through your troubles, praying for you, always , and nudging you into doing the right thing – or nagging you into it - but never, never judging you. For Audrey, if you were family, you were forgiven.
And Audrey was a quite a character too – extra dramatic and hysterically funny, without meaning to be. Even during her last days, when she was in and out of conscious thought, the things that she would conjure up to say would be hilarious, though not quite repeatable here.
Though our lost is so unspeakably profound in so many deeply-felt ways, what all of us will miss and think about on our birthdays to come will be her small gesture of calling each of us – every family member – so, so early in the morning to "serenade" us with her unique and extended rendition of Happy Birthday. In the early years, the singing would be painfully out of tune, and who knows where she got those words from. But over the years, it became much sweeter on the ears, let's say – or maybe we all became used to it over time. Whatever the case, none of us could start that special day without our call from Audrey.
Audrey was born on April 17, 1942 in Richmond, Virginia to Nathaniel and Sarah Boyd. Our mother always said that when she first brought the two eldest sisters up to live in New York City when they were very little girls, Maurice, the youngest by one year, was visibly nervous and withdrawn looking out of the bus window at the city's fast pace. But Audrey was another story, all wide-eyed and ready for action ("skyscrapers and everything"). She loved the big city and embraced city life like nobody's business. At one point, she even owned a bar on 125th Street in Harlem, The Glove. As you can imagine, she was the perfect bar hostess: warm and embracing to all, a friendly shoulder to lean on with your sob stories, shrewd, and rough and ready, if need be. Providing comfort and care was simply who Audrey was, and everyone she knew was smothered by all the love she had to give, even if it was just a friend of a friend that she didn't know very well, but just happened to stop by to eat some of her delicious food (because Audrey was a great cook and even better eater!).
Audrey is now with her beloved husband Roy, who died just this past April and with whom she spent over 50 years in such evident love. She will also be reunited in heaven with her mother and father, Sarah and Nathaniel, her sister Maurice, brother Steven, nephews, Kevin, Derrick and Sean and brother in-law Bobby. She leaves to cherish her memory, her beloved daughters Diamond Brown and Veronica Thomas; sons Aaron Thompkins (Slick) and Victor Thompkins (Mookie); grandsons London Day, Elias Joseph, Syklar and Jamal Thomas, Tiffany and Derrick Thompkins, and Jerome Simmons; nieces and nephews, April Boyd Scott, Ronald Scott and Robert Barr; great nieces and nephews, Shanita Barr, Chaunte Boyd, David Boyd, Kevin Barr Jr, Tiana Barr and Shemar Nelms; great-great nieces and nephews, Nazhay, A'mayzin, Sky'lah, Cohen Michael, Namir, Keyana, Braelyn and Ryahsen; and her surviving sister and brother Natalie and David Boyd.
As the matriarch of our loving family, Audrey will be tremendously missed, but her loving spirit will live on in every one of us[BD1] .
Rest in peace, our beloved.
Before joining a Zoom meeting, you must download the Zoom App or go to www.zoom.com.
When joining a zoom, enter the meeting ID number: 2129424000 You will then be asked to enter the password: 2129424000
Select if you would like to connect to audio and/or video.
You can also use the link to attend the zoom meeting.
To send flowers to the family or plant a tree in memory of Audrey Brown, please visit Tribute Store


Share Your Memory of
Audrey