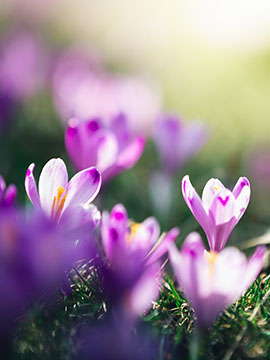 Obituary of Carmen Doreen Davis
Remembering The Beautiful Life of Carmen Doreen Davis
"Mother"
Carmen Doreen Davis, who loved to be called "Mother"
by her family and friends, departed her loving family on August 1, 2022.
Carmen was born in the Caribbean nation of St. Vincent, BWI. She married and moved from St. Vincent to Aruba where her children were born.
Carmen's children were truly the apple of her eye. She and her husband brought their children to the United States where their family flourished. Mother was determined to make sure her children had a better life and left no stone unturned to immigrate to the USA.To commemorate her journey here, it was only fitting that we placed her name at Ellis Island where it still can be found today.
Carmen was an amazing woman who possessed many talents and conquered many challenges…. ALWAYS with positivity and love.
Her entrepreneurial spirit allowed her to experience many joys and contribute to many people's lives. First, she decided to attend beauty school and created a beauty culture practice.
She discovered she had a gift for business and so she went on to learn about real estate and then became a successful property owner.
Later in life, Carmen felt guided by the Lord to help people even more by returning to school to become a nurse.
When she wasn't working she loved to cook and bake. And she was amazing at it! Her fresh breads were simply divine.
Carmen was a Christian and had a strong faith in the Lord. Her faith and love for God gave her great joy and purpose. She enjoyed her life to the fullest, was devoted to her children and grandchildren and she lived a full and happy life. Carmen especially treasured her time living with her grandson Matthew and daughter Shermain, who cared for her until her final days.
Carmen is survived by the children she doted on: sons Dean and Trevor and daughter Shermain, her daughter-in-laws, Anita and Maureen, her grandchildren, Matthew, Mocha, Dean, Marcus, Anthony and Chrissie, her loving cousins Doreen and Prince, and a host of family and friends.
Carmen was truly a Queen to be remembered and her wonderful legacy will live on with her family and friends. Carmen has now gone home with the ancestors.
To send flowers to the family or plant a tree in memory of Carmen Davis, please visit Tribute Store
Funeral Service
2:00 pm - 3:00 pm
Thursday, August 11, 2022
Trinity Church Cemetery and Mausoleum
770 Riverside Dr
New York, New York, United States
Religious Services
Entombment
3:00 pm
Thursday, August 11, 2022
Trinity Church Cemetery and Mausoleum
770 Riverside Dr
New York, New York, United States


Share Your Memory of
Carmen