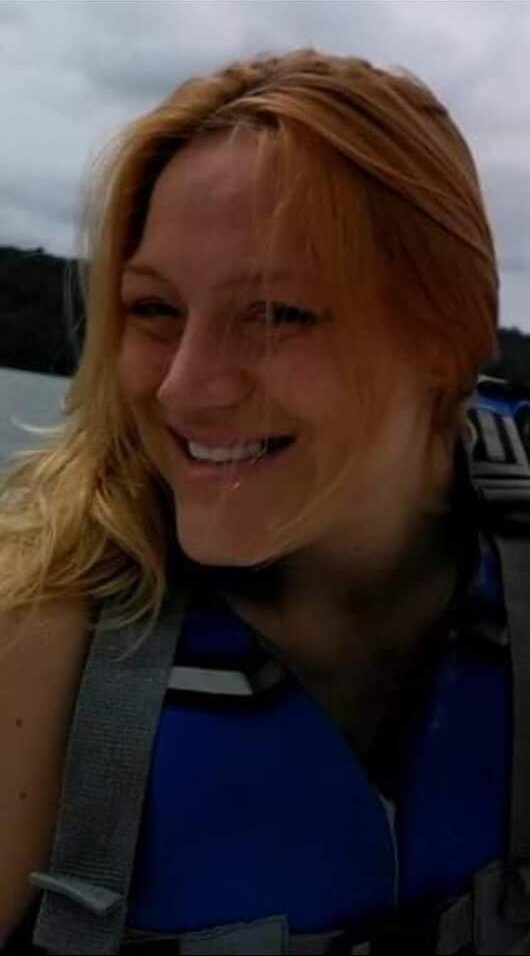 Obituary of Sarah Louise Gray Perez
Sarah Louise Gray Perez (February 1st, 1979 – March 25th, 2022) lived a life full of love, passion, challenges, sorrow, light and joy. She passed away unexpectedly at the young age of 42. Sarah is survived by her beloved husband Andrew, her wonderful son Julian, her two sisters Laura and Esther and her brother Michael as well as her in laws Susan and Armando. Sarah was loved by a great many and brightened more lives than she probably ever knew.
Sarah was born to John and Mary Gray and grew up in Colorado. Later in life she relocated to New York where she eventually met the love of her life Andrew. Andrew adored her and described her as the "light of his life" and "the most beautiful soul he ever met." Together they had one son, Julian, who was the apple of his mother's eye. She was so proud of him and all that he has done and will do in life.
Sarah's life was often not an easy one, but she approached every day with a smile and this loud and crazy laughter that she came by from both her mother and father. She loved all animals, but especially cats. Some of her many adventures included helping manage the band Creed in their very early years, hosting a college radio show, working as a page in the senate, modeling, being a champion in the field of competitive chicken wing eating, working in corporate law, running her own paralegal service, serving as a veterinary technician and perhaps most famously, as a freelance cat whisperer extraordinaire. She had an affinity for tacos, 80s music, dancing and was a wonderful cook. She enjoyed traveling, experiencing new things and watching cheesy reality shows with her husband, who soon gave up pretending he didn't like them too. She had a huge heart and was a loving friend to so many who was always willing to offer a helping hand to those who were in need.
Sarah never hid that she suffered from trauma and the disease of addiction; she fought with every fiber of her being and had nearly two years of sobriety at the time of her passing. She was an active member of She Recovers, a woman's support group who helped lift her up and give her the opportunity to lift others. up. She was a daily attendee of the group's zoom gatherings, beloved for her humor, insight and hard-won wisdom as well as her inspirational, supportive online posts, her huge empathetic heart and the raw honesty that she brought to each gathering and every single interaction she had with the member of the She Recovers community. All knew that Sarah was a force from what they saw her contribute, but nobody had any idea how much impact she was having behind the scenes. After Sarah's passing the She Recovers Community learned about the thousands of texts/messages that Sarah had sent to support others over two years and the dozens and dozens of cards (and many gifts) that she had mailed out to community members to lift them up.
Sarah shared all the time about how much she loved She Recovers. In late January she posted 'She Recovers has been there with me every step of the way. I know I would not be here without you amazing humans that I have the honor and privilege of calling my sisters. Thank you for this amazing space I call home.' In a message shared with one of their founders just a few weeks before she passed away, Sarah expressed her dream to share about She Recovers with treatment centers everywhere, so that women could find them when they left treatment. Sarah herself had attended many treatment facilities during her struggles with mental health and addiction and she felt strongly that women needed to know about She Recovers. She wanted to start off by doing outreach to the programs that she herself had attended, and she did her first outreach visit just nine days before she passed away. She was so looking forward to attending the annual conference the group is holding in Miami but will undoubtedly be there in boundless, vibrant loving spirit.
Among Sarah's most prized possessions is a small battered index card and written on it, in her hand is
I guess the moment everything changed was when i realized
I deserved so much better.
I am not what happened to me.
I am what I chose to become.
A Memorial Service will be held at Riverdale Funeral Home, 5044 Broadway, NY NY 10034 on Saturday, April 9, from 2pm to 5pm..
To send flowers to the family or plant a tree in memory of Sarah Gray Perez, please visit Tribute Store
Memorial Service
2:00 pm - 5:00 pm
Saturday, April 9, 2022
Riverdale Funeral Home, Inc.
5044 Broadway
New York, New York, United States


Share Your Memory of
Sarah