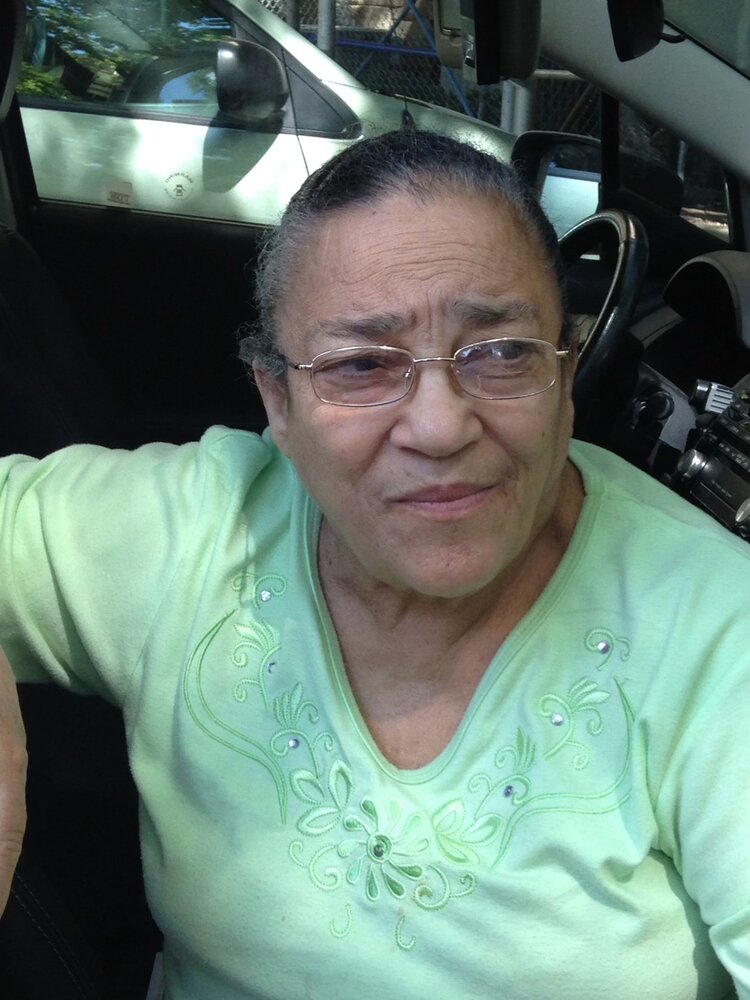 Obituary of Estela Collado
Please share a memory of Estela to include in a keepsake book for family and friends.
With profound sadness, we announce the passing of Estela Collado, our loving and devoted mother, grandmother, relative and friend. She died peacefully in Jamaica, New York on March 6, 2022. She was 84 years old.
Estela was born in the Dominican Republic on February 4, 1938, and immigrated to New York in 1961. She was a loving mother and devoted grandmother. In her life, Estela was an independent woman and devout Catholic who worked as a seamstress. She enjoyed baseball and was an avid fan of the New York Yankees. You could regularly find Estela connecting with her community, taking care of her plants, and collecting photos of her loved ones. In her later years, Estela dedicated herself to being there for others in their times of need and was philanthropic, regularly donating to organizations and sponsoring children in Latin America. This was in line with her favorite inspirational poem "Footprints in the Sand": "My precious, precious child. I love you, and I would never, never leave you during your times of trial and suffering. When you saw only one set of footprints, it was then that I carried you."
Estela was predeceased by her mother, Vitalina Collado and older sister, Angela Theresa Rodriguez. She is survived by her daughters Francisca Fraga (Joseph), Juana Canton (Anthony), Diana Hilerio (Rafael), and son, Raymond Marino (Yolanda). She is also survived by her 9 grandchildren, 4 great-grandchildren, and extended family.
Those wishing to honor her life can make a donation in her name to St. Jude's Children's Research Hospital.
--
Con profunda tristeza comunicamos el fallecimiento de Estela Collado, nuestra querida y devota madre, abuela, pariente y amiga. Murió en paz en Jamaica, Nueva York el 6 de marzo del 2022. Tenía 84 años.
Estela nació en la República Dominicana el 4 de febrero del 1938 y emigró a Nueva York en el 1961. Ella fue una madre amorosa y una abuela devota. En vida, Estela fue una mujer independiente que trabajaba como costurera y una católica fervorosa. A Estela le gustaba el béisbol y era una ávida fanática de los Yankees de Nueva York. Se le podía encontrar con frecuencia conectándose con su comunidad, cuidando sus plantas y recopilando fotos de sus seres queridos. En sus últimos años, Estela se dedicó a estar presente para los demás en sus momentos de necesidad y fue filantrópica, donando regularmente a organizaciones y patrocinando niños en América Latina. Sus acciones y devoción estaban alineados con su poema favorito de inspiración "Huellas en la arena": "Mi preciosa, preciosa niña. Te amo, y nunca, nunca te dejaría durante tus momentos de prueba y sufrimiento. Cuando viste solo un par de huellas, fue entonces cuando te cargué."
Estela falleció antes que su madre, Vitalina Collado, y su hermana mayor, Ángela Theresa Rodríguez. Le sobreviven sus hijas Francisca Fraga (Joseph), Juana Canton (Anthony), Diana Hilerio (Rafael) y su hijo Raymond Marino (Yolanda). También le sobreviven sus 9 nietos, 4 bisnietos y el resto de su familia extendida.
Para aquellos que deseen honrar su vida pueden hacer una donación en su nombre al Hospital de Investigación Infantil de San Judea.
To send flowers to the family or plant a tree in memory of Estela Collado, please visit Tribute Store


Share Your Memory of
Estela