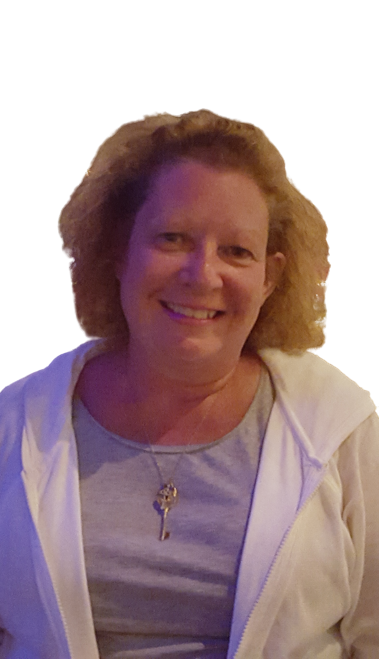 Visitation
4:00 pm - 8:00 pm
Wednesday, December 15, 2021
Riverdale Funeral Home, Inc.
5044 Broadway
New York, New York, United States
Funeral Service
11:00 am - 12:00 pm
Thursday, December 16, 2021
Holy Trinity GO Church
10 Mill Rd
New Rochelle, New York, United States
(914) 235-6100
Interment
12:30 pm - 1:00 pm
Thursday, December 16, 2021
Mount Hope Cemetery
50 Jackson Ave
Hastings-On-Hudson, New York, United States


Obituary of Carol L Vonglis
Carol Lynn Vonglis (nee Pabst), passed away suddenly on December 11, 2021. She was married to her husband John, for over 31yrs. The daughter of Harold and Dorothy Pabst, Carol was born April 15, 1960 at Hill Air Force Base, UT, where her father (U.S. Naval Academy '55), was stationed. She grew up in Smithtown, N.Y. and graduated in 1982 from the Philadelphia College of Textiles and Sciences with a B.S. degree in Fashion. Carol was Senior Class President and Valedictorian. After positions in the Washington, D.C. fashion industry, she returned to New York and worked for the Grumman Corporation, where she would meet the love of her life, John. Her career spanned thirty plus years in corporate pricing on multi-billion dollar transactions and included positions with the Unisys, Sperry, Lockheed-Martin, and Verizon corporations; the latter found her back in Washington, D.C. from 2002 - 2010, as a result of John's political appointment to the Department of Defense. Having earned wide acclaim and corporate recognitions as a noted problem solver and subject matter expert, upon their return to N.Y., Carol continued advising small and large businesses across a board range of complex and sensitive issues by applying her tremendous interpersonal, analytical, and organizational skills. Her last position was with a law firm in New Rochelle, N.Y. Selfless to a fault, Carol lived to please others. She dotted over her beloved husband, best friend, and life partner John, their families, and their chocolate Labrador retriever, "Chester". Ever the prankster, Carol relished in pulling practical jokes on unsuspecting friends, colleagues, and family members. Her sparkling smile and gentle soul changed for the better every life she touched. Among her hobbies, Carol loved art, literature, cooking, reading, entertaining, solving crossword puzzles, and collecting various objects. She was a creative and unparalleled home maker and decorator, and especially so for every seasonal holiday occasion. Carol enjoyed photography, target shooting, and water sports, as a continuation of her time on her school swim team. Most of all, the light that is Carol will be remembered for her warmth, beauty, kindness to all, generosity, and infectious laugh. She was passionate in all her pursuits, and took joy in the simplest of life's offerings. The world is that much a dimmer place without her radiance, and she will be sorely missed by all who knew her. Carol's descendants were among the first 17th century settlers of New Rochelle, and her father, a Son of the American Revolution. Carol was predeceased by her father Harold, and father-in-law, Gregory. She is survived by her husband John, mother Dorothy, sister Janice Baran and her husband Paul, mother-in-law Agatha, brother-in-law George, brother Donald, niece and goddaughter Nicole Baran, nephew P.J. Baran, and wife Ashley, niece Amanda Pabst, godson and nephew Christopher Pabst, his wife Kaci, and their children, Bailey and Carter.
In lieu of flowers, donations may be made to Disabled American Veterans, ASPCA, St. Basil Academy, Special Operations Warrior Foundation, or a charity of your choice.
Carol L Vonglis entered into rest on December 11, 2021. Carol was the beloved wife to John.
Visitation will be held on Wednesday, December 15, 2021 at Riverdale Funeral Home Inc, at 5044 Broadway, New York, NY 10034 from 4pm to 8pm.
Funeral Service will be held on Thursday, December 16,2021 ay Holy Trinity Greek Orthodox Church, 10 Mill Road, New Rochelle NY. 10804. at 11:00am.
Interment to follow at Mount Hope Cemetery, 50 Jackson Ave, Hastings-On-Hudson, NY 10706.


Share Your Memory of
Carol