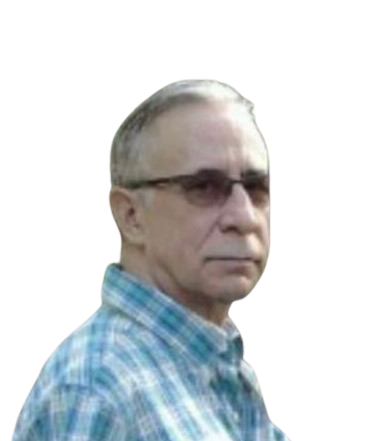 Obituary of Pablo M. Marmol
In Loving Memory Of
Pablo Moises Marmol
(1950-2021)
Obituary of Pablo M. Marmol
On April 28,1950 Pablo M. Marmol came into the world. He was currently living in Manhattan, New York formerly of York PA. He was born in Santiago, Dominican Republic. The son of Epifanio Marmol (deceased) and Eva Perez. He passed away on October 10, 2021 at the age of 71. He was a very hard working man with a wonderful sense of humor.
Pablo is survived by his late wife of 25 years Luciana, His daughters; Kathy and Delilah. His son Danny and his stepdaughter Lucy.
Pablo is survived by his brother; Miguel and his sisters; Zunilda, Perfecta and Julia. He is also survived by his grandchildren's. He will be missed by his many nieces, nephews, cousins, sibling in laws and friends.
"Con el corazón destrozado, pero aceptando la voluntad de Dios todo poderoso ante la irreparable pérdida y ausencia física de mi esposo Pablo M. Marmol" El cual el día 10 de Octubre del 2021 partió a un mejor lugar. Agradecemos a todos por sus oraciones y expresiones de cariño en estos momentos tan difíciles para mi y mi familia. Fortalecida en la fe que su partida es una separación temporal hasta el día que juntos alabemos a Dios en el cielo, les ruego que nos unamos en oración por el descanso eterno de su alma.
Tú esposa,
Luciana
Dios que difícil es para mi procesar tu muerte. Todo paso tan rápido, no me dio tiempo a darte un último abrazo. Mientras yo vida tenga estaré muy agradecida; tú siempre vivirás en mi corazón. Fuiste ese abuelo único para mis 3 hijos, que difícil para ellos saber que no te volverán a ver. Que vacío has dejado en nuestros corazones. Que tristeza siente mi alma, ya no volverás a mi casa como lo hacías diario. Mi pobre Emily tanto que te quiere, y tú eras loco con ella. Ya Thanksgivings, Navidad, Año nuevo y los cumpleaños y ocasiones especiales no serán igual sin ti. Te pido perdón si algún día te falle, te perdono si algún día lo hiciste. Por que te fuiste? Por que no podía pasar más años con nosotros? Yo te extrañare tenlo por seguro.
Tu hijastra: Lucy
Tus nietos: Dylan, Emily & Zahara
The Broken Chain
We little knew that morning,
God was going to call your name.
In life we loved you dearly,
In death, we do the same.
It broke our hearts to lose you.
You did not go alone.
For part of us went with you,
The day God called you home.
You left us beautiful memories,
Your love is still our guide.
And although we cannot see you,
You are always at our side.
Our family chain is broken,
And nothing seems the same,
But as God calls us one by one,
The chain will link again.
Acknowledgements
Through our cherished memories, Moises will live on in our hearts forever. May we continue to celebrate his life by living freely and with gratitude every single day that we have the ability to take a breath.
Visitation will be held at Rivedale Funeral Home, Inc 5044 Broadway, New York, NY on Tuesday 3-7pm. Burial to follow the next day at Maple Grove Cemetery, Hackensack, NJ on Wednesday 11am.
To send flowers to the family or plant a tree in memory of Pablo Marmol, please visit Tribute Store
Visitation
3:00 pm - 7:00 pm
Tuesday, October 19, 2021
Riverdale Funeral Home
5044 Broadway
New York, New York, United States
212-942-4000
Interment
11:00 am
Wednesday, October 20, 2021
Maple Grove Park Cemetery
535 Hudson St
Hackensack, New Jersey, United States


Share Your Memory of
Pablo