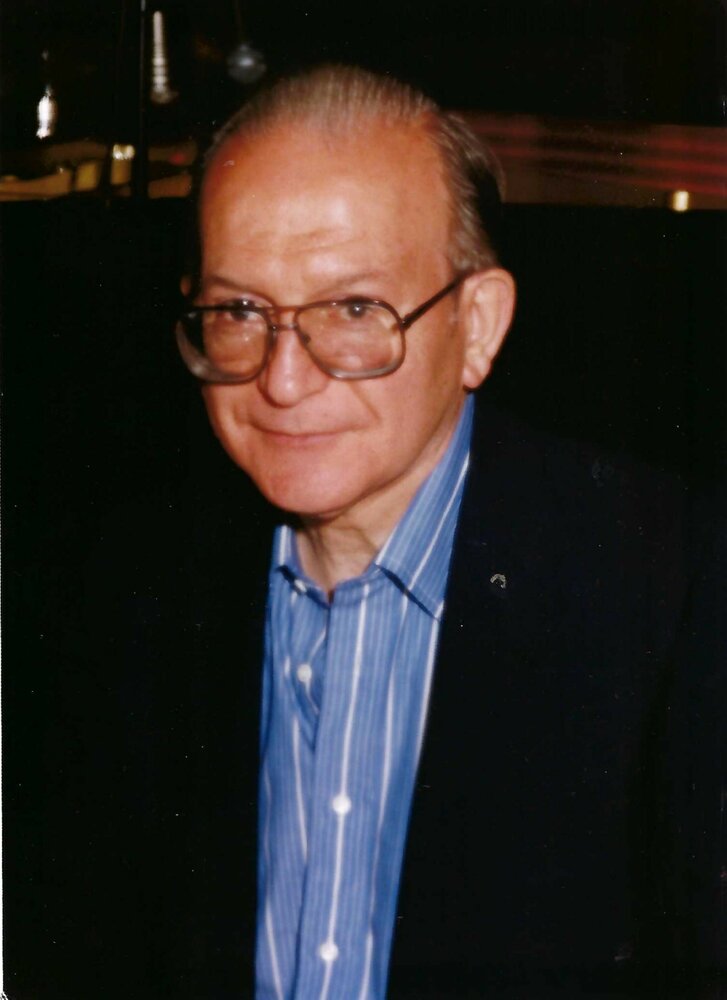 Visiting
11:00 am - 12:00 pm
Thursday, September 30, 2021
The Metropolitan Cathedral of St. John The Theologian
353 E Clinton Ave
Tenafly, New Jersey, United States
(201) 567-5072
Funeral Service
12:00 pm - 1:00 pm
Thursday, September 30, 2021
The Metropolitan Cathedral of St. John The Theologian
353 E Clinton Ave
Tenafly, New Jersey, United States
(201) 567-5072
Interment
1:30 pm
Thursday, September 30, 2021
Brookside Cemetery
425 Engle St
Englewood, New Jersey, United States
(201) 568-1642


Obituary of Konstantine Leventy
Obituary, Konstantine Leventy
Konstantine Leventy, 94, passed away peacefully in his sleep September 26, 2021. A viewing is planned for 11 am, followed by a funeral at 12 pm on September 30, 2021 at the Metropolitan Cathedral of St. John.
Konstantine was a member of the greatest generation who grew up during the Depression. He was born March 28, 1927, in the Bronx, New York. His father George was a flower store owner and landlord in the South Bronx who emigrated from Sparta, Greece. Konstantine's mother Stamata came from Goritsia, Sparta and helped at the flower store, where Konstantine worked as a boy with his brother Demetrios, and sister Bertha.
Konstantine, known to us as Dino, graduated from the Stuyvesant High School and from Brooklyn College. He enlisted in the US Army in World War II, where he served as an MP.
He met and married the love of his life Georgia Louras, who served the Greek community as a Greek language teacher and continued her services at the Greek Orthodox Archdiocese in the Finance Department. Konstantine had a long and distinguished career as an economist for the New York State Housing Finance Agency, where he secured the financing for New York's most well-known hospitals and universities.
Dino was an avid reader and his passion was traveling to the far reaches of the world, to the point that several times he had to request immigration services to add additional pages to his passports. None of his nephews and nieces will ever forget his stories of the South Bronx or his postcards to them from his travels all over the world. He devoted his time to his family and friends, who always knew that he was there for them.
He is survived by his beloved wife Georgia Leventy and his brother Demetrios Leventy and wife Grace, his nephew Ted Anton, and nieces Stephanie Anton Vlahakis and Rhea Yeager. He was adored by his godchildren Alexandara Vlahakis, Harilaos Stecopulos, Dimiti Minakakis, George Louras and Sotiria Louras.
In lieu of flowers, please send contributions in Konstantine's memory to St. Michael's Home at 3 Lehman Terrace, Yonkers, NY 10705 and/or the Metropolitan Cathedral of St. John the Theologian in Tenafly, NJ. . http://stjohntenafly.org
Family and friends can join us viritually at 10am using the Zoom App.
Before joining a Zoom meeting, you must download the Zoom App or go to www.zoom.com.
When joining a zoom, enter the meeting ID number: 2129424000 You will then be ask to enter the password: 2129424000
Select if you would like to connect to audio and/or video.
You can also use the link to attend the zoom meeting.
ALL SOCIAL DISTANCING RULES APPLY; MASKS MUST BE WORN UPON ENTRY WHEN ADDRESSING THE FAMILY PLEASE DO SO USING ALL COVID PROTICOLS THANK YOU.


Share Your Memory of
Konstantine